In this article, we'll tell you about the steps you need to take to move to another university in the Erasmus programme for a semester or a full academic year.

Getting all of the Erasmus documents isn't difficult, but it requires you to be well-organised and proactive, so that you don't forget any of them. We've prepared a list of all the processes you need to go through, and when you need to do them. It's important to remember that most of them are subject to deadlines that you must abide by.
What steps must you take to begin applying for your move?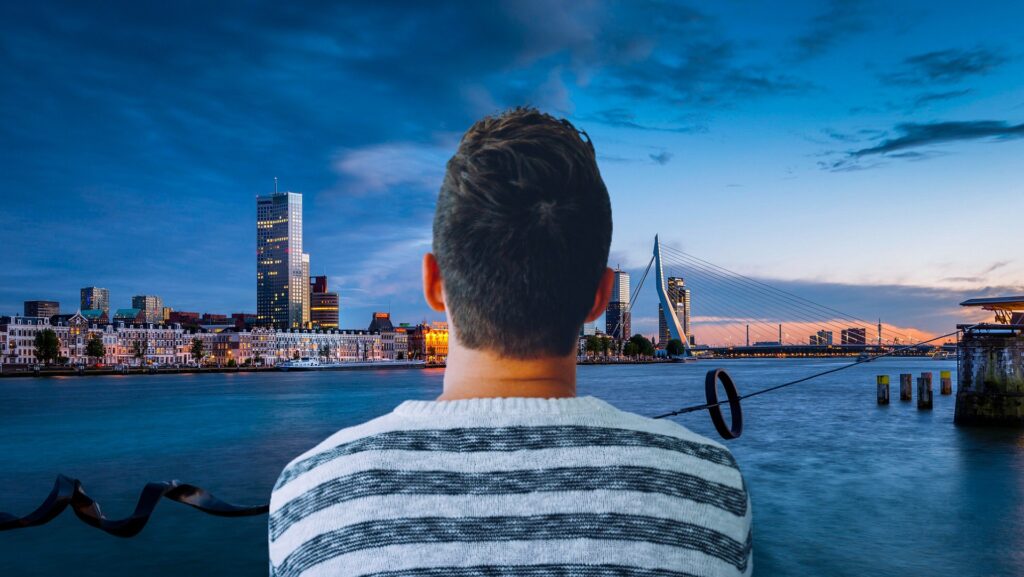 This type of certification is the most time-consuming, so you should plan ahead. We look at it thoroughly.
Language level

. You have two options. You can

take a placement test

, or alternatively,

certify your knowledge

with a recognised qualification. In the latter case, bear in mind that, although these qualifications do not expire, there are universities that

may have issues if you obtained them a long time ago

. Therefore, our first piece of advice is to make sure that it will be valid wherever you want to go. There is another detail that you must consider. Depending on the university,

the standard that they require may differ

.

Choose the university

that you want to attend

.

Gaining admission to the university of your choice will depend essentially on your academic record, and how sought-after the university is by other students. To make their selection, the university will calculate

a weighted average

based on your grades throughout your degree.
What documentation must be arranged before heading off?
The most important thing here is that you don't forget anything and that you stick to the deadlines. Don't get side-tracked! Here's what you need to do:
Complete the

host university's admission form

and send it.

Fill in the

learning agreement (LA)

through the

online learning agreement (OLA) platform

. Both your signature and that of your home university's coordinator must be on the agreement. Subsequently, you must submit a PDF copy to the administrative bodies of your university in charge of receiving it. Finally, the host university must sign it and send you confirmation of admission. This confirmation should then be sent to your university's office of international relations.

Sign the

Erasmus+ financial or grant agreement

. Generally, this is done in the university's

office of international relations (OIR)

.

OLS initial language assessment

. Online Language Support (OLS) is a platform to help students, organised by the European Union. It is aimed at those participating in the Erasmus programme to improve their knowledge of the language in which they will study.  You will also be invited to take the

OLS course

, which is optional.  So, if you're not interested in doing it, you shouldn't accept the invitation. Otherwise, if you are interested, it will be obligatory to complete it.

European Health Insurance Card (EHIC) or private health insurance

. You must submit a copy to the OIR.

Take out accident, repatriation, travel assistance and liability insurance

. You also have to send a copy of your contract.

Formalise your enrolment at your home university

 and include all the subjects listed in the learning agreement. Then, send a copy to the OIR.
What other documentation is important to get for Erasmus?
Here are some of them:
National Identity Card: Make sure that you have it, but also make sure that it hasn't expired, and that it won't expire during your stay.

Passport: Although it's not necessary, it's convenient to have it. This way, if you lose your ID card, you can use it while you wait for a new one.

Electronic bank account held by you: If you are going to receive any kind of financial support, you will certainly be asked for this. In any case, compare the terms offered by the different banks so that both transfers and cash withdrawals have the lowest possible fees.

Passport photos: You will be asked for them at your host university.

European Youth Card: You will get big discounts for entry into museums or for transport.

Driving license, if you have one.
What processes do you have to complete during the move?
As soon as you arrive, you will have to complete some formalities almost immediately. Keep an eye on the deadlines!
The

certificate of arrival

. You must apply within the

first ten days

of your arrival at your host university. You must sign it, then, once it has been stamped by your new university, you must send it to the OIR at your home university.

You must

register with the Spanish Ministry of Foreign Affairs

and with the Spanish consulate in your destination city or the nearest one to you.

University card

or Go Pass if you are going to Belgium.
Remember that, during the first month, you can modify your study contract and you can request an extension of one more semester of your stay.
What processes do you have to complete before returning?
Pay close attention to these processes:
Final OLS language assessment

. You have to complete a second

online

assessment by the indicated deadline

You will receive the

certificate for having made the most out of the online language course

, if you opted for it.

Apply for and obtain the

original final academic transcript

from the host university according to the official Erasmus+ template, with start and end dates. To get this, you must

pass 20% of the credits

included in the study agreement.

If you don't get this certificate because you haven't passed, obtain the original end-of-stay certificate

and the

transcript

.
What do you need to sort out when you return?
The last actions you need to take are as follows:
Hand in the certificates you have obtained

at the OIR of your university.

Complete the

final experience report or EU Survey

before the deadline.

Check that you have received

bank transfers

if you are a beneficiary of the EU Erasmus+ grant.

Make sure that your transcript includes

academic recognition as agreed

in the study contract.
Accommodation with Erasmusu
As you can see, you have many Erasmus documents to deal with, and you must not forget any of them. In order to complete all the essential processes before you leave, at Erasmusu, we make it easy for you to book accommodation online and get in touch with other Erasmus students like you. Visit our website!