In this article we'll tell you about some of the most popular events organised by ESN in Italy for you and your friends to enjoy from the first day of your stay.

The Erasmus Student Network (ESN) is a network organised by students for Erasmus students. It was founded in 1989 and promotes the support and development of mobility between university students at different European universities. It is organised by country and there are sections in the universities participating in the Erasmus programme. Each one organises its own events for Erasmus students to get to know each other and to carry out the six social causes that inspire them. These causes are sustainability; social inclusion; education and youth; employment; culture and health; and well-being. In Italy, ESN holds some regular events that you should not miss if it's your destination country. We'll tell you about them in the following sections.
Erasmus Cultural Meeting (ICE): the Autumn Event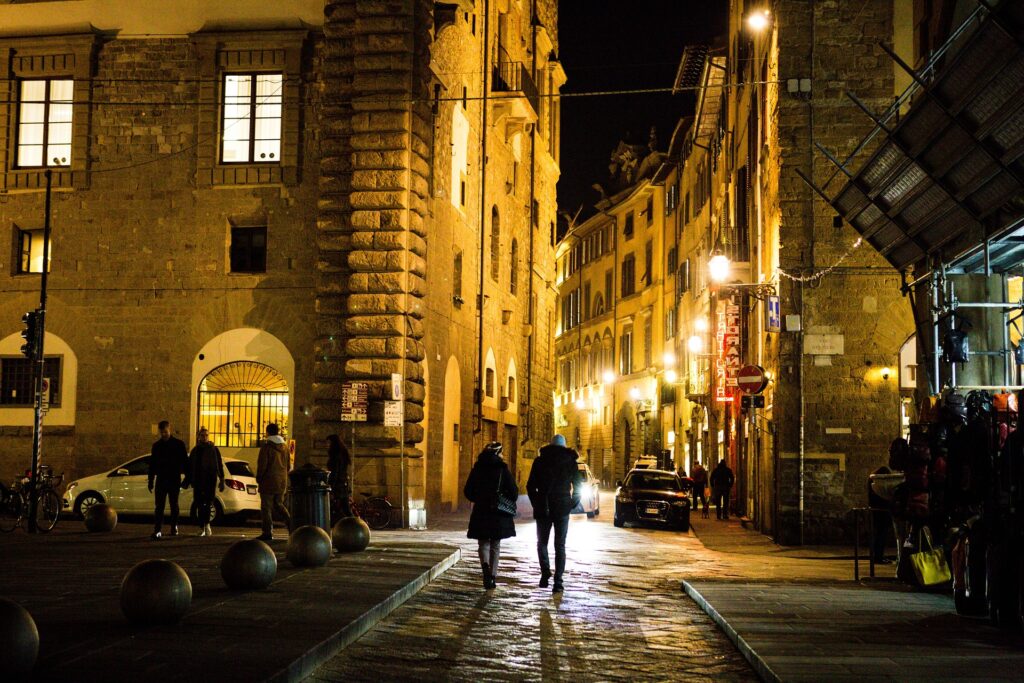 It is organised at national level and takes place in Rome. It's a fun and unique opportunity for you to meet other Erasmus students from different countries. It's considered the reception event for foreign students in all Italian destinations. It usually brings together around 3,000 foreign students.

It lasts four days, with culture and history forming its backbone. This way, you'll be able to discover all the treasures of Rome, with guided tours of the various monuments, squares and museums. In addition, you'll have the opportunity to taste its traditional dishes and, of course, to enjoy the most enjoyable entertainment venues in the Eternal City.

It starts with an opening conference in which a number of topical issues related to international mobility and volunteering are discussed.
National Erasmus Games (NEG) for Erasmus students with Italian destinations
This is a sporting competition in which all Erasmus students who are on a placement in Italy can take part. Its principles are based on those of the Olympic Games and its sports disciplines are football, basketball, volleyball and beach volleyball. If you decide to participate, you'll have to wear the colours of the city where you are studying with Erasmus. But, you know, more than winning or losing, the important thing is to participate.
This is the last major event held in Italy and can be regarded as a farewell meeting. Almost all Erasmus students in Italy go to this event: around 3,000. It's organised over a weekend and is an opportunity to meet people who have had the same experience as you.

It usually takes place in a seaside resort in May where there are concerts, sea and sun. The organisation is impeccable and you'll have a great time.
In addition to the events organised by ESN Italy at national level, you can also participate in the various meetings organised by the local sections. It's very easy to contact them, because they're usually very active on social networks and have a lot of meetings. We'd like to mention a few so that, when you arrive in your Italian city, you can contact the local ESN section and take part.
At the end of September they organise several welcome meetings for new Erasmus students, and perhaps the most significant event is the Tandem night. Here you meet the friend who will be your guide and to whom you can ask any questions you may have. In these meetings you get in contact with other Erasmus students in the city and practise languages. Weekend trips to get to know the surrounding area and visit Genoa, Monterosso, etc., are also planned.
ESN Florence, apart from activities to meet people, focuses many of its events on tours of places related to artists and Renaissance art. Without a doubt, this is a valuable opportunity for you to delve into the great cultural richness of the city with guides who will tell you all about it. Some events become institutionalised and are repeated from time to time. In this case, they organise a trip to discover Tuscany that you should not miss.
The ESN Venice section has set up the AskErasmus programme so that if you have any doubts, you can let them know and they'll put you in touch with a volunteer. They also organise cultural visits and weekend or day trips to some of the wonderful places in the surrounding area.
Like the other sections, ESN Bologna also hosts regular activities. On Saturday afternoons they meet up to play basketball and volleyball at the Enrico Fermi Science Institute, and on Thursdays they usually meet up to party in the evening. They make trips to ski in the snow in the Italian Alps.
The best way to get in touch is through social media. If you Google "ESN" and the city you are going to, you'll probably find the organisation's Facebook or Instagram account. Not only will you feel supported from the first day, but they can help you with anything you need. In addition, the activities are interesting and a great way to meet other European Erasmus students.

As you can see, the Erasmus students are well-organised so that no one is left out. At Erasmusu we also help to make your stay as successful as possible. On our website you'll find information about accommodation in any Erasmus destination in Italy. This way, you'll be able to leave for Italy with that box ticked. Some Italian destinations are in high demand and it's not always easy to find a room.

Moreover, there are many friends who share their experience on our website and you'll probably find someone who has already been to the university you are going to. For our part, we advise you to contact the Erasmus Student Network of your host university and be encouraged to participate in their events. And of course, visit our website!